---

Air traffic Technical Company. Ltd – ATTECH, is proud to be the leading provider of Communication – C, Navigation – N, Surveilance – S services in Vietnam.
I. PROVISIONAL SERVICES
With professional staffs, including dozens of experienced engineers, well trained in and outside the country, plus professional sales team. ATTECH is a reliable partner providing CNS services to Vietnam Air Trafic Management and Civil Aviation Authority of Singapore and is a partner providing technical services for VOR, DME, ILS navigation equipment of SELEX-USA in Vietnam and many countries in the world. The services included are as follows:
1.CNS services for ATC control:
• DVOR / DME & NDB navigation Aids services;
• VHF / VSAT communication services;
• ADS-B surveillance services;
• AMHS services;
2.CNS Technical Services:
• Site survey;
• Installation, power, fine tune;
• Flight Inspection support
• Repair of components
• Authorized Warranty
• Periodic maintenance
3. CNS Training Service: ATTECH's CNS Training Center is the only facility in Vietnam that is qualified by the Civil Aviation Administration of Vietnam to train CNS professional services.
• Training on the site;
• Training at the CNS facility;
II. CAPACITIES & EXPERIENCES:
1.CNS service for ATC control (Figures: A.1-1 to A.1-4)
• ATTECH manages and provides CNS services to Vietnam Air Traffic Management Corporation including 24 DVOR / DME and NDB stations, 12 ADS-B stations, 02 VHF/VSAT stations in the South China Sea,
• ATTECH is currently managing and operating 02 ADS-B/VHF/VSAT stations in Con Son and Ca Mau providing ADS-B and VHF services to Civil Aviation Authority of Singapore.
• Installation and provision of AMHS services to Vietnam Flight Management Corporation.
2. Professional CNS technical services: (Figures: A.2-1 to A.2-2)
• Installation of satellite communication system such as DOMSAT, VSAT
• Upgrade the air traffic management VSAT satellite system from Thaicom 1A satellite to Thaicom 6 satellite.
• Installation of VHF/HF communicaton stations
• Installation of VCCS voice switching system, GPS clock system …
• Site survey, installation, fine tune and test, flight inspection support for NDB, DVOR/DME, ILS/DME services in Vietnam and overseas as Laos, Cambodia, Malaysia, Indonesia, Philippines, Bangladesh, Kenya, Taiwan …
• Installation, fine tune and flight inspection for airport lighting system in Vietnam, Laos …
• Site survey, installation, configuration of ADS-B systems in Vietnam
• Maintenance and repair of mechanical parts for radar systems in Vinh, Noi Bai.
• Repair and replacement radome for Son Tra radar systems and some military radar stations.
• Maintenance and repair for DGPS transmitting antenna systems of Defense Mapping Agency of VietNam (DMAV)
• Repairing of modules, electronic components for domestic and foreign customers
• Trained on the site for Selex certification in Kenya, Philippines, Bangladesh, Vietnam.
• From 2009 up to now, 240 training courses have been organized and CNS training certificates have been awarded to 3960 people for Vietnam Air traffic Management Corporation and others.
III. APPLIED STANDARD :
– CNS services are provided with international standards and are complied with ISO 9001: 2015.
– All CNS equipment systems meet the technical standards of the International Civil Aviation Organization (ICAO)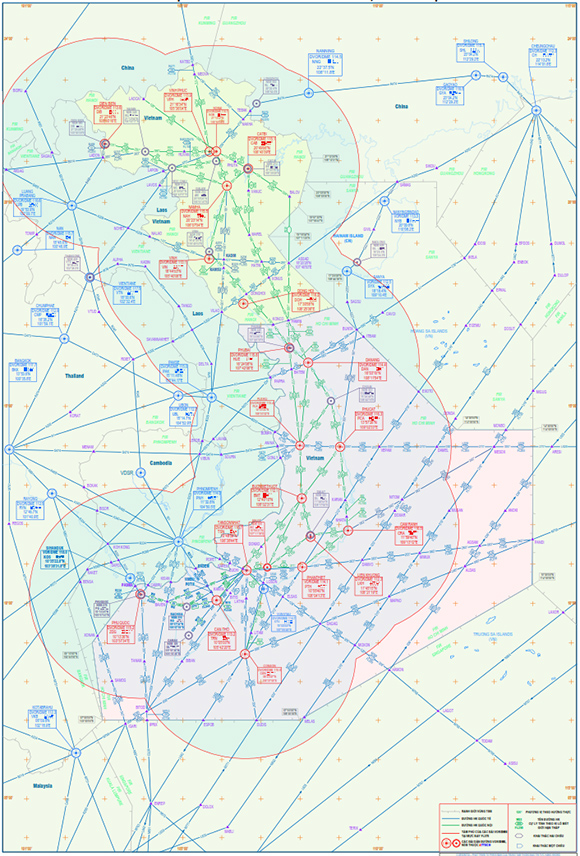 A.1-1
Figure A.1-1: ATTECH's navigation stations coverage
Figure A.1-2: ADS-B stations system installed and operated by ATTECH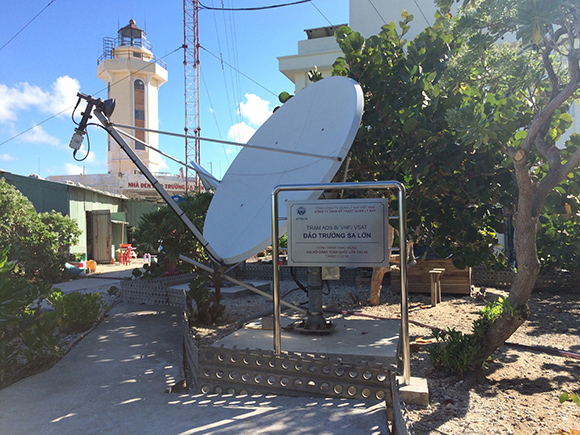 Figure A.1-3: VHF/VSAT ATTECH stations at Truong Sa Lon and Song Tu Tay islands.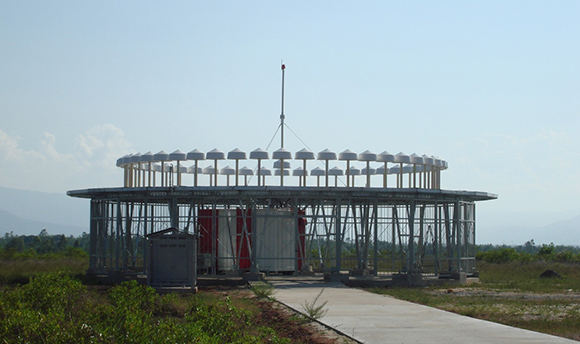 Figure A.1-4: DVOR/ DME station
Figure A.2-1: DVOR/ DME station Installation
Figure A.2-2: ILS/DME system Installation